Two Fantasy Football Platforms to Choose From
When DataForce began to offer a fantasy football commissioner service in 2015, we realized right away that MyFantasyLeague.com (MFL) had a strong user base that wanted to play only there. MFL is a platform that invites commissioners to purchase and then manage their own leagues, so that is what we did.
But at the same time, we began to develop our own software. In 2015, our first year in the business, we offered all of our leagues for free (meaning, no fee for the commissioner service) that were hosted on DataForce. We now have a stable platform of our own from which we can offer games.
We plan to continue hosting on both sites indefinitely. We operate a number of keeper and dynasty leagues on both sites, and do not expect these players to want to switch platforms.
However, it does continue to cost us money to operate MFL leagues. We decided to charge an additional $6 hosting fee for those leagues running on MFL. We offer both platforms in our lobby, and we continue to operate keeper/dynasty leagues in both places.
Our multi-year league owners know that they can switch from MFL to DFF or vice versa at any time. At the time you renew your teams, you can specify a preference, and if all renewals by the deadline prefer a switch, then we move the league to the other platform.
Which platform should I choose?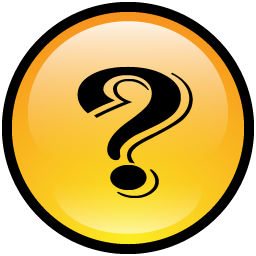 DataForce and MyFantasyLeague provide very different user interfaces. Here is a short list of the benefits of each:
DataForce
Choose this option if you are not already a MyFantasyLeague groupie.
DataForce is cheaper, by $6. We can charge less because we pay no hosting fee for these leagues, and setup is considerably easier.
DataForce software is simpler, easier to use and understand.
DataForce more closely conforms to our rulebook, since not all rules can be enforced on the MyFantasyLeague software. Please see the MyFantasyLeague rules exceptions.
DataForce leagues integrate seamlessly with our live stats feed where you can follow all leagues at once, requiring no data import.
DataForce software gives commissioners more tools to manage leagues, helping us keep a closer eye on rule violations and potential collusion.
DataForce software has no problems with abandoned teams. Lineups are adjusted automatically by the software early in the week to avoid byes and non-playing players.
MyFantasyLeague
Choose this option if you have been playing on MyFantasyLeague software for years and prefer the familiarity. MyFantasyLeague games are more self-regulated.
MyFantasyLeague software is sprawling and robust, offering more reporting options for data research.
MyFantasyLeague allows custom skins, so that you can give your leagues a unique look or select pleasing colors.
MyFantasyLeague provides a much larger user base, with new third-party tools springing up each year to assist in drafting, etc.
MyFantasyLeague is a common platform used by many providers, so if you play at other sites, you may prefer consistency.
Whichever you choose, we will do our best to make your Fantasy Football experience as enjoyable and smooth as possible!